Truskavetska heat station
Thermal station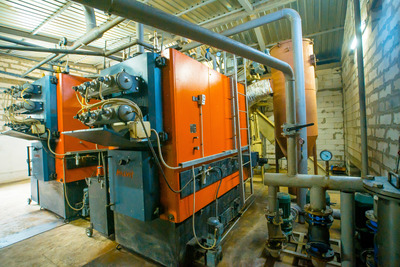 In 2016 Truskavets-based heat station with a total capacity of 1.45 MW was commissioned to provide thermal energy to the Medical Rehabilitation Center of the Ministry of Internal Affairs of Ukraine "Perlyna Prykarpattya." The station is equipped with boilers KALVIS - 950M1 and KALVIS - 500M1 with hydraulic fuel supply system "push floor". Boilers are equipped with automatic defouling and multi-tubular collector . 85-86% of volatile ash and other solid particles are cleaned by means of dashing system
Providing thermal energy produced on biofuels to 'Perlyna Prykarpattya." results in replacement of 420 thousand m3 of gas per year.


The installed capacity is 1.5 MW
Truskavets, Lviv region